The Annual Trek that Fuels Community for VW Enthusiasts

July 19, 2022
2 minute read
Imagine driving down the Pacific Coast Highway and taking in the beautiful views of the Pacific Ocean: in a word, it's spellbinding. Once a year, this strip of road plays host to an equally magnificent scene, with a convoy of up to 100 Volkswagen vehicles from yesteryear. From the classic VW Beetle to the VW Bus, these retro vehicles form the Airhead Parts Highway 1 Treffen Cruise—a 10-day, end-to-end journey on California's Route 1 that's been taking place for decades.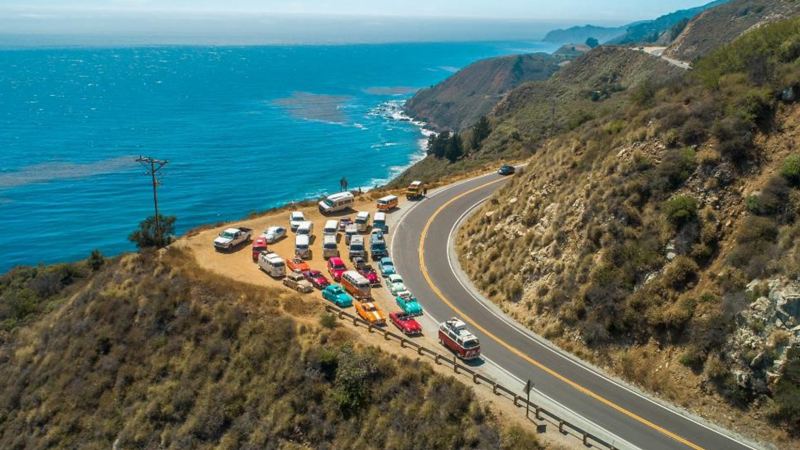 In German, "Treffen" means "to meet"—and it's a word that's been co-opted by VW enthusiasts across the U.S. as a moniker for all enthusiast events. For Sean Maynard, a former VW marketing specialist, the annual Treffen trek not only helped establish life-long friendships with like-minded VW enthusiasts, but also helped launch his career at the company.
Maynard recently sat down with Volkswagen to speak about the annual trip which, over the years, has covered much more ground across America than just the Pacific Coast Highway.
From a Lunch Drive to 1,700-mile Cruise
Since it began in 1998, the Treffen has taken on many forms over the years, from a simple lunch drive to an 8,000-mile loop around the continental U.S. The spirit of the event, however, has never changed: Treffen is about meeting like-minded vintage VW enthusiasts and making new friends.
Today, the Treffen Cruise sticks closely to CA-1, the same route the trip has followed for 24 years, with only minor route adjustments year-to-year. Starting at Port Angeles, WA, the Treffen travels down through Oregon and California to Border Field State Park, just north of the Mexican border, topping out at 1,700 miles in a journey that's filled with camping, beach bonfires, car shows and surfing.
Fueling a Sense of Community
More than anything, the Treffen cruise is about community. While the trip is a celebration of retro vehicles down PCH, it's also about fostering lifelong friendships.
The way Maynard speaks about it, the VW enthusiasts who take on the yearly cruise are almost like family members to one another. "The people take great pride in their classic VW models. They'll talk for hours about all the work they've done on their vehicles. And they'll be more than generous if anyone ever needs help."
Enthusiasts take the annual opportunity to foster connections with one another, bond over tech specs and torque wrench settings, and enjoy the fun that comes from driving a Volkswagen with no agenda.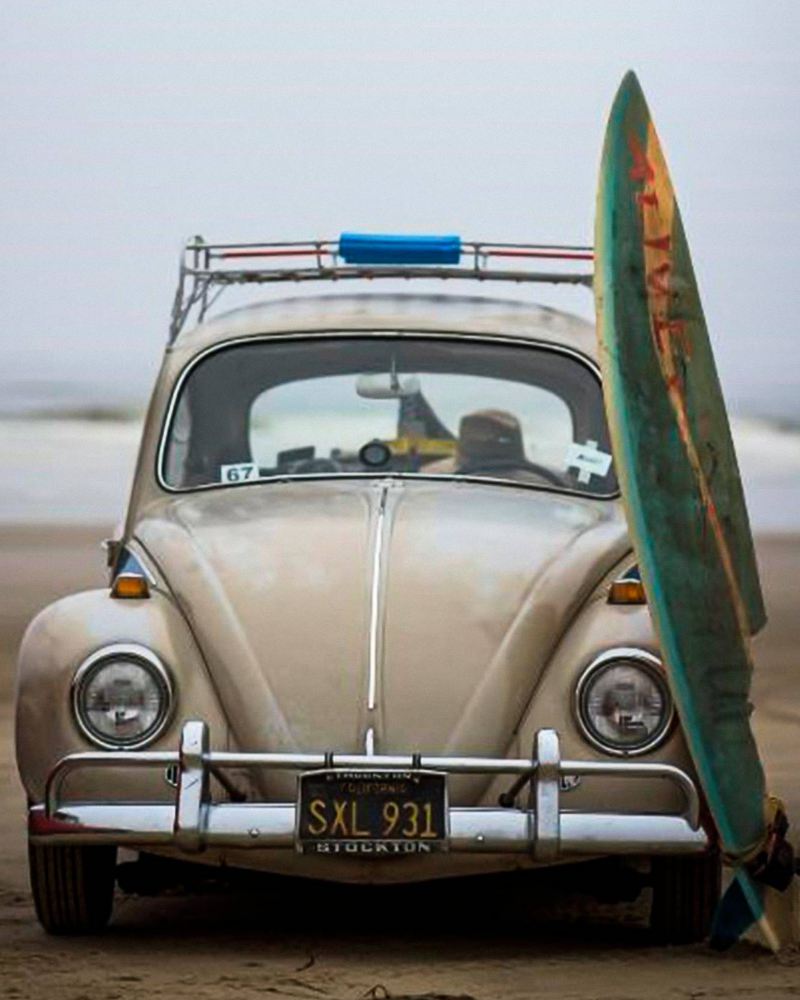 Though the Treffen community take this week to celebrate vintage vehicles, many of the VW enthusiasts that tag along actually drive modern Volkswagen vehicles daily. For Maynard and others on the PCH that share a love for Volkswagen, there's no one-size-fits-all approach to road tripping.
"At Treffen, you can drive for 10 miles or 10 days, in a vintage or a modern VW. We always have an itinerary, but no one needs to follow it. The whole trip is about enjoying the open road—as much or little as you'd like."