A Little History, a Little Fun, a Whole Lot of VW
70 years in the United States is a big deal. We celebrated this momentous anniversary for Volkswagen by looking back into a small sampling of milestones, fun did-you-know historic moments, and more reasons to love your fave V-Dub.
The arrival of Volkswagen in the United States wasn't the grand-slam welcome that would foretell its future success. In 1949, the Volkswagen Type 1 (later known as The Beetle) came ashore — and just two were sold. By 1959 that had changed as the Beetle, and VW, cemented its place in American culture.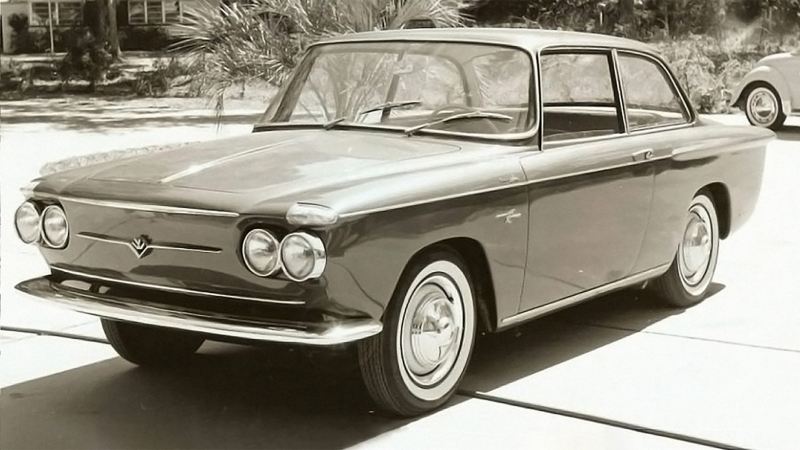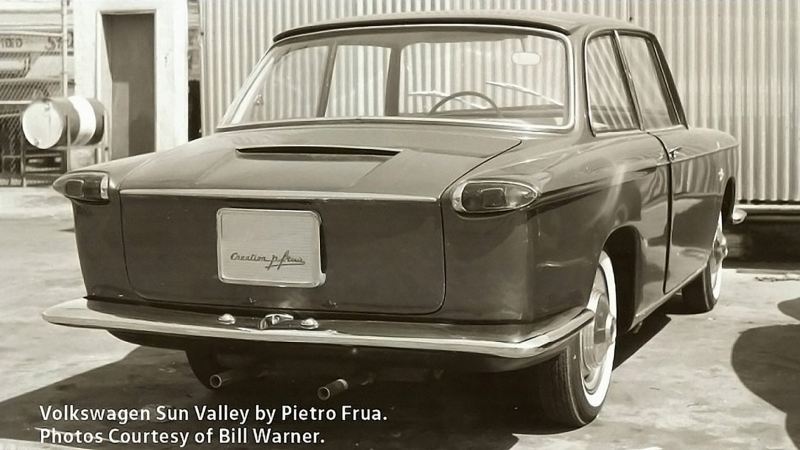 "Coachbuilders" is a term used for people who design and manufacture the bodies of cars. For years, car fans have been producing various styles to fit on the chassis and platform of the VW Type 1.
Visitors who attended the 2019 Amelia Island Concours d'Elegance, were able to see a VW Custom Coachwork class devoted to these coachbuilt Type 1s. That included a number that had never been seen in public in the U.S., including the 1965 Karmann-Ghia Type 1 concept. To celebrate its 70th anniversary in America, there also were Beetle models bodied as coupes and cabriolets, as well as four-door taxis.
DID YOU KNOW: One of these coachbuilt cars has been lost to history. The missing Type 1-based sedan prototype, known as the Volkswagen Sun Valley, was designed in 1960 by Pietro Frua. Unlike earlier coachbuilders, Frua intended his prototype to offer a blend of style and practicality with increased passenger room and luggage capacity. Most other builders leaned towards a sportier variant. The Concours founder started his search back in 2008 and now has brought it back! He is hopeful that a fellow VW enthusiast will offer information about the long-missing Sun Valley prototype and the missing will finally be found.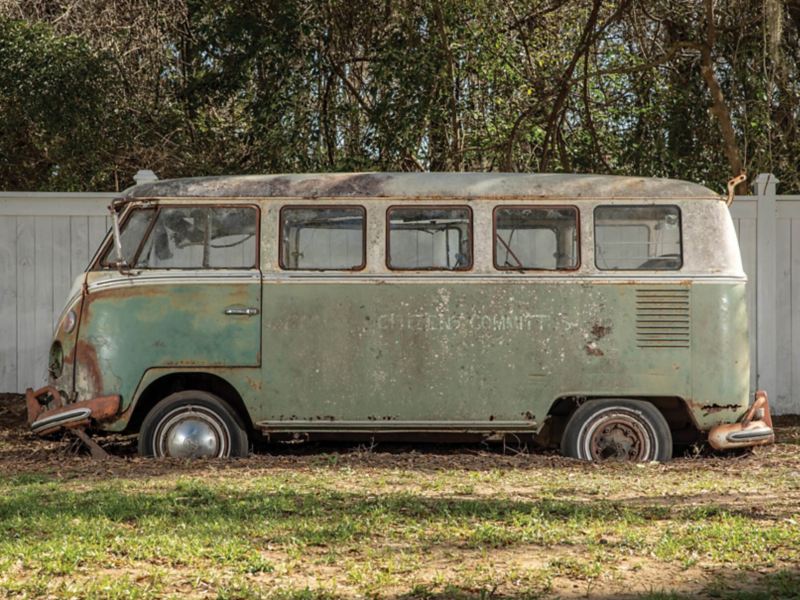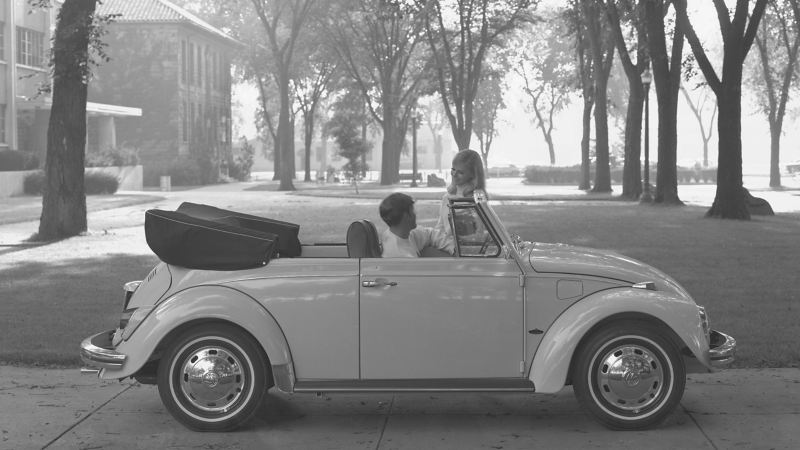 The Type 1 model got the moniker "Beetle" in 1969, and later that same year the VW would get another famous boost, thanks to its appearance as a vehicle that came to life in a famous movie. In fact, the 1963 white Type 1 with a racing-style 53 on the hood and doors became the most popular VW in film history, even starring decades later in a 2005 reboot. In 2018, one of the cars used in the movies sold at auction for $128,700.

It was 1969 and every music fan within driving distance gathered in a rural New York setting to hear acts of the day — for days. There are lots of famous visuals from Woodstock, but one has a specific VW tie. Called Light, the art piece — of a 1963 Volkswagen Type 2 Microbus — catapulted to fame when a news agency published a photo, and its likeness was later printed onto the liner of the official Woodstock album in 1970. In anticipation of the festival's 50th anniversary this year, the original artist — along with several others — spent six weeks creating a replica, painting a 1963 VW Bus by hand. That piece will set out on a cross-country tour from California and end at Woodstock's August 2019 celebration and gathering.
Sixty years ago, in 1959, a New York advertising agency created now-legendary ads for Volkswagen. Forty years later, that same campaign was named the best of the 20th century. Relying mostly on white space — a graphic design revolution at the time — was a single, small Beetle with the headline "Think small." The ads are still considered to be a point in advertising where everything changed and got a whole lot more interesting.

A Crew-Cab Hidden in Plain Sight
Ever heard of a Doka? Even the most dedicated VW fans might have trouble describing this hybrid vehicle, a Vanagon on the front and a truck bed on the back, which created a double-cab pickup. Volkswagen imported a few Dokas in the early 1980s, but it was never sold in the American market. Instead of getting shipped back to Germany, however, the Dokas were drafted as members of the Port of Houston's hard-working fleet.

Although the Dokas toiled for decades in obscurity, a Volkswagen Group employee eventually rescued one. Its interior was worn and weathered, the suspension was shot, the body was rusting, and the bed was a total loss. They sent the truck to Cerritos, California, for more than 3,000 hours of work to remove the rust, fabricate a new bed, reupholster the interior, and tailor a new canvas top.
When the restoration work was complete, the restored Doka made its outside-the-port debut in August 2018 at an all-German marque Concours d'Elegance held in Monterey, California. A few weeks later, the Doka was a big hit at one of the largest all-European car events on the west coast.