Inside Chattanooga: Reskilling Workers for E-mobility 
November 01, 2022
4 minute read
November 01, 2022
4 minute read
Series production of the
all‑electric

ID.4 started at the

Volkswagen

Chattanooga plant this summer. Training is preparing the next generation for the automotive future.

 "E-mobility is booming in the USA – and people are loving the opportunity to help shape the future with us," says Burkhard Ulrich, Human Resources Manager Volkswagen Chattanooga. This is where the first U.S.-assembled EVs will be built. The company is also creating a job boom in southern Tennessee: in order to soon be able to assemble the all‑electric SUV around the clock in three shifts, around 1,200 new employees are being hired. A massive recruiting campaign is currently underway. Volkswagen Chattanooga is not only recruiting digitally, but also at gas stations and on billboards. "People who fill up their car here in the region will see: the company is hiring," says Ulrich. And indeed, quite successfully: within a few months, there were about ten times more applicants and almost a thousand new employees were found.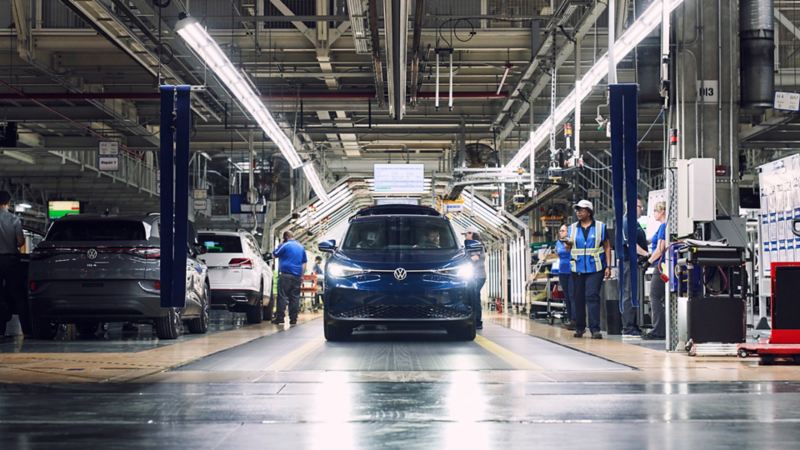 Volkswagen Chattanooga is not only hiring skilled workers for EV production – but is also training them. The fostering of young talent starts early: even in Chattanooga's schools, students can engage with robots, microcomputers and 3D printers, with digital design tools and topics such as renewable energies in company-sponsored E-Labs. In compact workshops and week-long summer camps, young people can learn about robot-supported high-tech automotive production.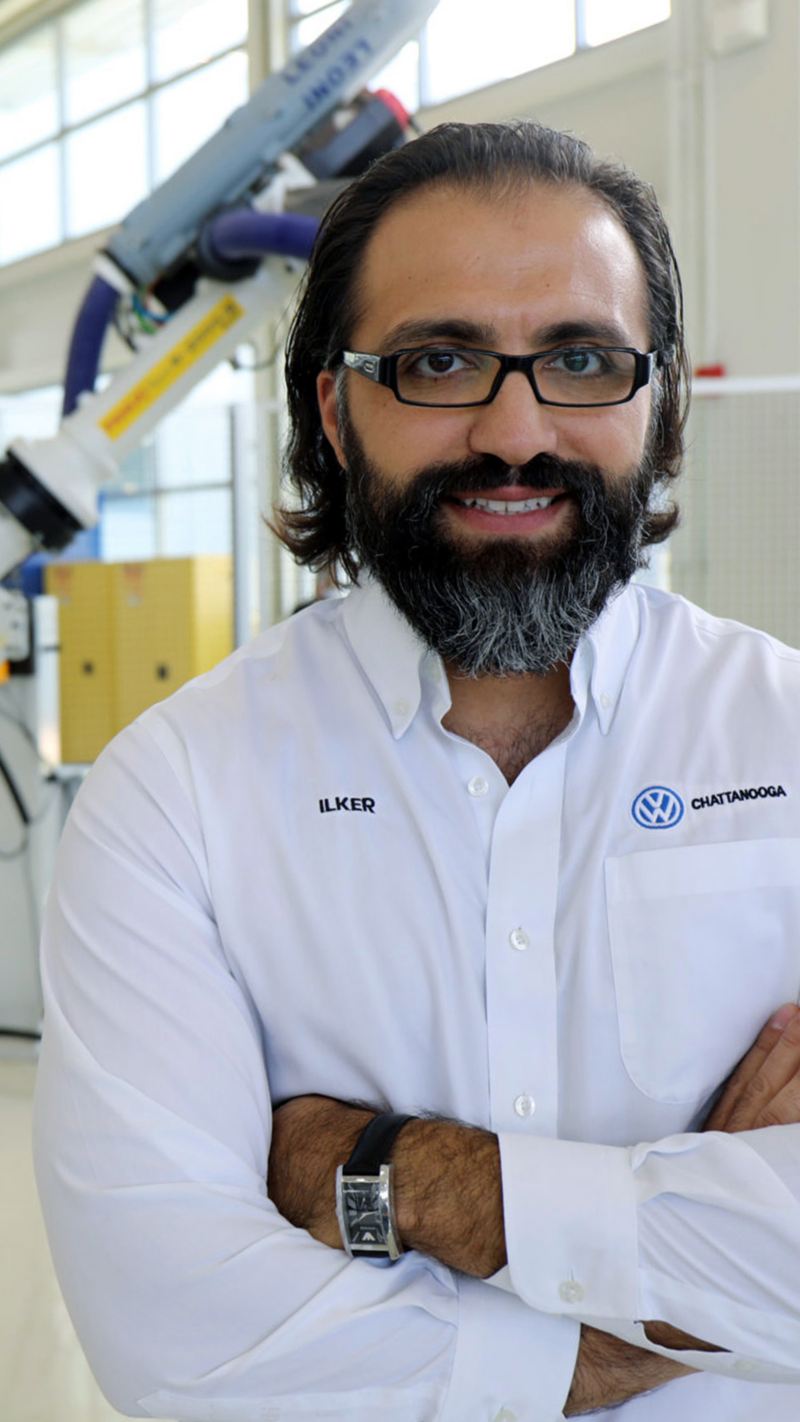 With our on-the-job training, we are establishing long-term employee loyalty."

Ilker Subasi, Head of Training at the

Volkswagen

Academy
Educational and practical training on the job
A crucial component of the talent pipeline is the high school, Mechatronics Academy, on the factory premises. Here, eight state teachers teach grades 11 and 12. In addition, ten instructors from VW also teach the students technical knowledge and practical skills – the tools they need for a subsequent two-year training program at Volkswagen Chattanooga. The students can apply for the apprenticeship with their school, leaving fully certified. "This is unique, there is nothing else like it here," says Ilker Subasi, Head of Training at the Volkswagen Academy.
Dual training was also introduced when the plant opened in 2011. The apprenticeship is divided into school-based and practical phases according to the German model. Apprentices are also paid an hourly wage while participating in the program. By offering compensation while completing the vocational training, apprentices are relieved of some of the financial burden. "It creates a long-term bond," Says Subasi.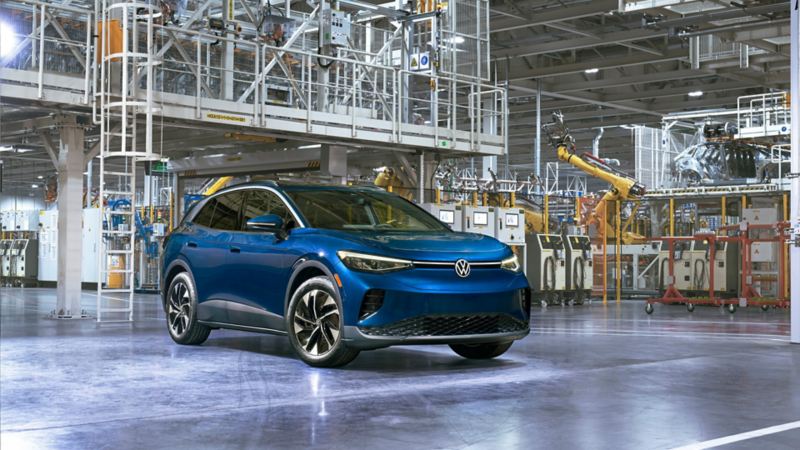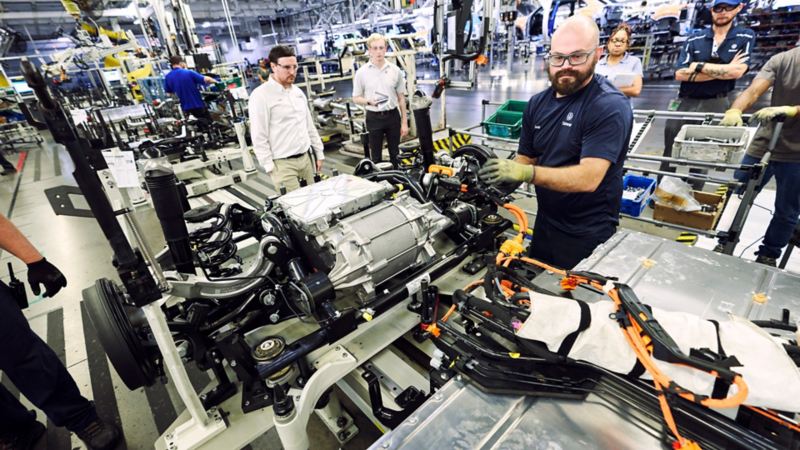 New technologies, new knowledge
So far, the Volkswagen models Atlas, Atlas Cross Sport and Passat have been assembled in Chattanooga. At the beginning of 2022, assembly of the Passat was phased out, and in July that of the all‑electric ID.4 began. There was also a great deal of interest among the core workforce in switching to battery assembly or to the assembly of the ID.4. At hands-on training stations, such as facilities from car body construction, the employees were able to practice the new work steps and hand movements. Two ID.4 vehicles and high-voltage batteries were brought to the U.S. from Germany as training objects. Meanwhile, the staff has completed more than 75,000 hours of training. "We have also adapted our vocational training and the content accordingly. This includes, for example, high-voltage technology and automation technology," says Subasi.
Stability in spite of change
At the Chattanooga plant, the employee turnover rate is much lower than the industry standard – about a third of the workforce has even been there since the opening of the Chattanooga plant. Volkswagen Chattanooga is now the largest industrial employer in the Chattanooga metro region. The overall offer is just right, "With a healthy corporate culture, good pay and health insurance," says Burkhard Ulrich. "But we also offer development prospects, we are growing and will continue to do so."