Five Beautiful EV-friendly Drives for Fall

Oct 11, 2022
4 minute read
Between airline delays and skyrocketing travel costs⁠, scenic, leaf peeping drives may not only be a favorite seasonal pastime, but a necessity for those looking to travel cross-country this fall. And thanks to the Volkswagen ID.4 – which includes three years of 30-minute fast charging sessions at Electrify America stations at no additional cost⁠  —more of those scenic fall drives can happen economically on electric power.
For all the EV owners out there, we've found five scenic routes across the country that offer beautiful views, interesting stops and convenient access to public EV charging stations. Make sure to visit ElectrifyAmerica.com for a full list of EA chargers.⁠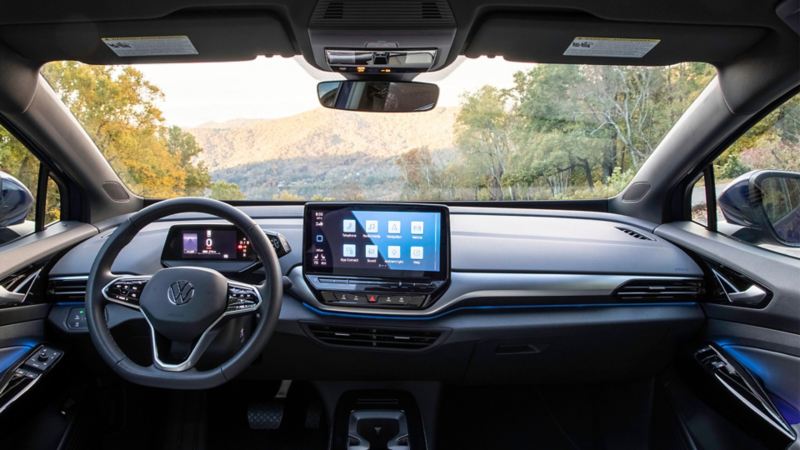 1. Maine's Marvelous Fall Foliage: Naples to Fryeburg
Route: US-302
Distance: 113 miles, one-way
Available Electrify America DC Fast Charging Stations: Naples and Bridgton. 
Maine has some of the best fall foliage in the United States and this beautiful drive gives you a front row seat. Starting in Naples, this route takes travelers through Sebago State Park, Grafton Notch State Park and the White Mountain National Forest before ending in Fryeburg. This is the perfect drive to see all fall has to offer on a crisp autumn day, while enjoying the charming turn-of-the-century architecture for which New England towns are famous.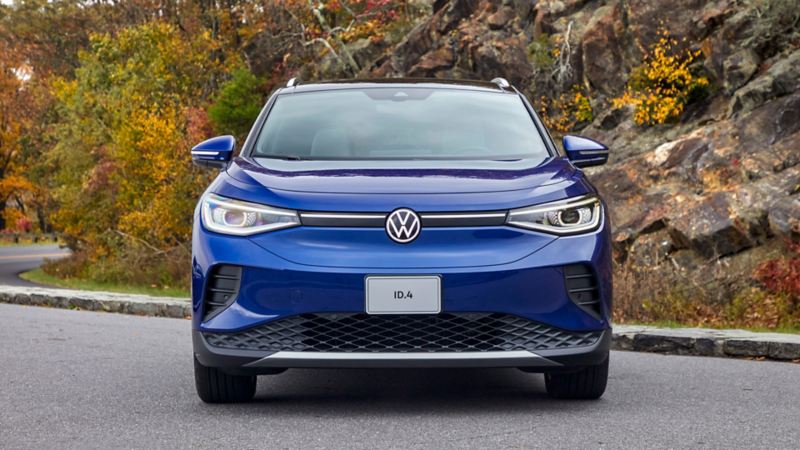 2. Cruise Coastal Cali from San Francisco to Monterey
Route: Pacific Coast Highway (PCH) to Skyline Boulevard to PCH
Distance: 170-200 miles, round trip
Available Electrify America DC Fast Charging Stations: Many options in San Francisco, Los Gatos and Monterey.
The Pacific Coast Highway—better known as PCH or Highway 1—is possibly the most legendary road on this list. Hugging most of the California coastline, from San Diego to Fort Bragg, this route takes drivers through big cities and tiny coastal towns, ancient redwood forests, major wine regions and provides access to all sorts of marine wildlife and outdoor adventure opportunities. While this is a popular drive in the summer, PCH makes for an incredible fall trip. The balmy weather and beautiful evergreens will get you right in the fall mood. This section of the road features terrific views of the Pacific from San Francisco to Half Moon Bay. From there, it takes a side trip inland for a spirited drive on Skyline Boulevard (U.S. 35), a ridge road running atop the mountains that separates the San Mateo Peninsula from the Pacific Ocean. Skyline Boulevard is filled with curvy, narrow roads and dramatic mountain views. It's a fun, yet peaceful drive. Then, you take Route 17 back to PCH and continue to your ultimate destination, Monterey.
3. Make Your Way through Massachusetts: Boston to Provincetown
Route: U.S. Route 6/Route 6A
Distance: 118 miles, one-way
Available Electrify America DC Fast Charging Stations: Boston and Plymouth, and on the Cape itself.
U.S. 6 meanders through Cape Cod's small villages, dunes, beaches and marshes, and is a charming drive. Fall is a great time to visit the Cape as the weather is a little cooler and the crowds have slowed, offering a great view of the beautiful sights. Not to mention, this is another great drive that will offer beautiful fall foliage to enjoy while on the road. Jump off onto 6A and take the trip up a notch. Originally a Native American trade route from the 1700s, Route 6A or the Old King's Highway, follows the same path.⁠ Stretching nearly 65 miles, the scenic seaside route stretches from Bourne on the Cape Cod Canal to Provincetown at the tip of the peninsula.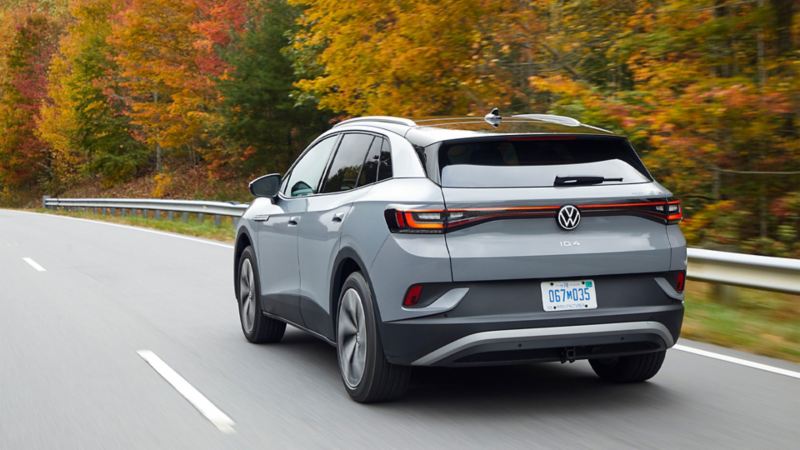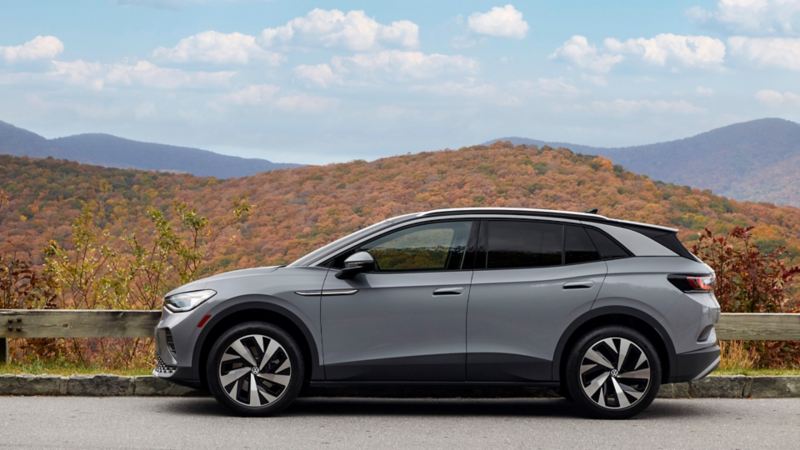 4. Create
Unforgettable Memories Driving from Los Angeles to Big Bear, California
Route: State Highway 18/Rim of the World
Distance: 117 miles, one-way
Available Electrify America DC Charging Stations: Many in L.A. and suburbs up to the entrance of the San Bernardino Mountains. 
This drive is perfect for adventurers and nature-lovers alike. Winding around the cliffs of the San Bernardino Mountains, State Highway 18, or "Rim of the World" also takes travelers through small villages on the way to Big Bear Lake. This part of the route is called the Rim of the World because of its breathtaking, panoramic views. This is a great lookout spot to enjoy mountains, lakes, beautiful fall foliage and—on a clear day—even the Pacific Ocean can be seen from vantage points along the way. Although it's very popular, the beautiful landscapes and winding mountain roads will make you feel worlds away.
5. Enjoy
the East Coast from
Washington D.C. to Asheville, North Carolina
Route: The Blue Ridge Parkway
Distance: 500 miles, one-way
Available Electrify America Charging stations: Mostly along Interstate 81 or at campgrounds along the way.
For those who want a longer EV road trip, the Blue Ridge Parkway beckons. Built as part of President Franklin Delano Roosevelt's New Deal to put Americans back to work following the Great Depression of the 1930s, the 469-mile Blue Ridge Parkway connects the Shenandoah National Park of Virginia with the Great Smoky Mountains National Park of North Carolina.⁠ It's a panoramic drive for all seasons, but especially for fall. In fact, the Blue Ridge is a must for leaf peeping. This one will require some planning ahead; just as there are no gas stations directly on the parkway, EV chargers will also require brief detours.