#DriveBigger:
How Upcycling Gives New Life to Older Items

#DriveBigger:
How Upcycling Gives New Life to Older Items

Looking for a creative and fun pursuit that can be budget-friendly and helps to keep older items from becoming trash? Hop in your Volkswagen, head out to thrift stores, flea markets, garage sales—or simply stay at home, searching for finds in your own house—and get ready to upcycle.
Different from recycling, which involves the industrial processing of materials like plastic, glass, or cardboard into products ranging from carpeting to paper towels, upcycling is the art of transforming older, unwanted items or materials by giving them a different purpose and improving their aesthetic value.
As part of a series on the thinking behind the Drive Bigger® concept from Volkswagen, and how it translates to people's everyday lives, here's a look at the upcycling movement, along with tips from a Dallas-based designer, stylist, and upcycling expert on how to get involved.
"There are so many great things that you can find already in existence. Why not recreate them?"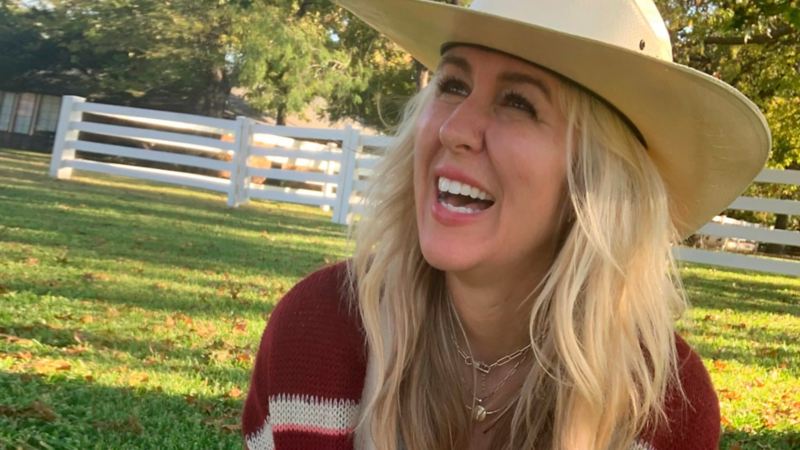 That's the insight of Sarah Teresinski. Years ago, she taught herself sewing and other DIY skills to provide her oldest daughter with stylish yet inexpensive clothes and furnishings made from repurposed materials. From there her work blossomed into upcycled-apparel collections, a design consultancy, and an influencer platform that includes popular social media accounts and numerous television appearances.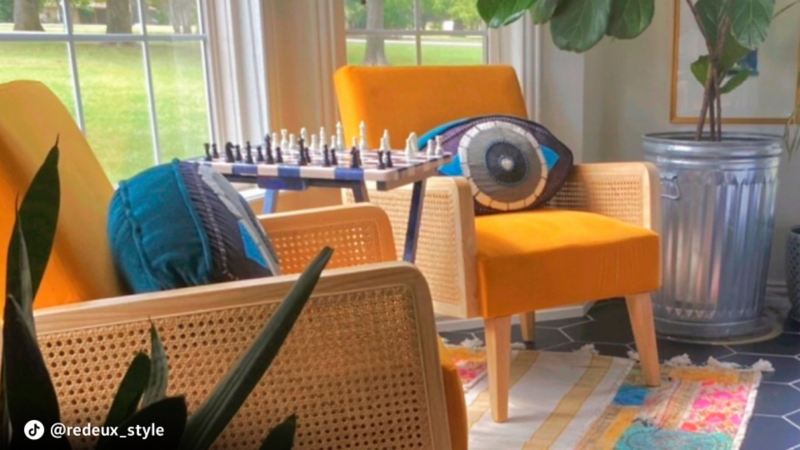 She's enthusiastic about upcycling's potential benefits both to the individual and the larger community. "Besides the fact that it's really cool to find old things and transform them," she says, "upcycling means less new manufacturing, which can mean fewer new carbon emissions. Anything we can do to cut back on that is so important."
Because many projects can be undertaken on a small budget, upcycling can also have economic benefits, notes Teresinski. The trend has grown, she explains, because families are keeping a close eye on their spending. A home filled with expressive yet affordable DIY art and furnishings from upcycled materials gives everyone an opportunity to create what she calls a "little sanctuary. Especially in this day and age, we need that. You do not need a lot of money to have that."
How to Get Involved in Upcycling

According to Teresinski, items and materials for upcycling projects can be sourced from just about anywhere, whether it's scouring your basement, attic, or garage for old items that you might otherwise throw out, or "shopping online secondhand marketplaces, hitting thrift stores, flea markets, estate sales, garage sales."
The first step, she says, is to figure out a want that you'd like to fulfill. "Let's say you really want a bar cart. Instead of buying something that's newly manufactured, ask: What else looks like a bar cart? I have the most fabulous bar cart that I made out of a diaper changing table. It's tall, it's got wheels, it's sturdy, and I recreated it."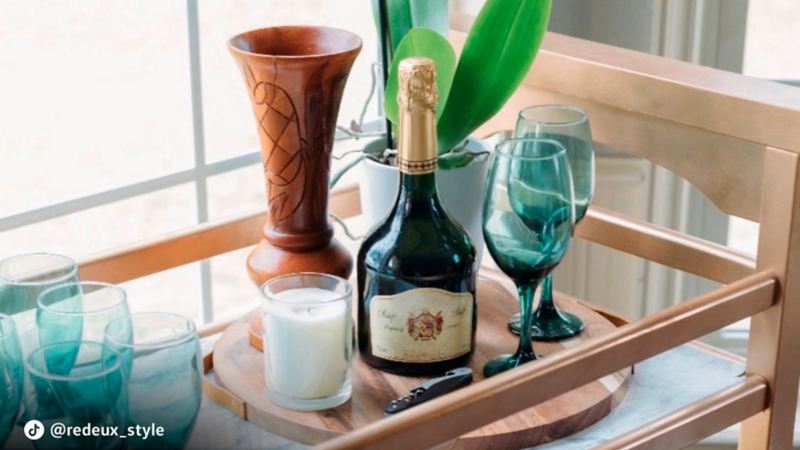 Just a few other examples of her countless projects over the years: She's taken old sheets and made them into kids' rompers, turned vintage quilts into coats ("I made one in about an hour; it cost me $7 to thrift a quilt."), and refashioned an oven cooling rack and a woven placemat into lighting sconces.
While she's all about thinking outside the box, she also advises not to overthink a project. "With style and design, there are so many rules people worry about. Just think about what makes you happy. Take inspiration from photos, designs, nature, color schemes. Try to recreate it [with existing items] and give it your own little touches."

If you've got a recyclable item and feel it's easier to toss it in the recycling bin, that's great, says Teresinski. "But if you want to challenge yourself and get into this upcycling movement, start small and keep it as simple as possible. With probably 95% of my projects, there are very few things needed, and you pretty much can just bring it home and do it."
Her final bit of advice: "Have fun with it and make sure it's something that's useful in your life. All those little things add up."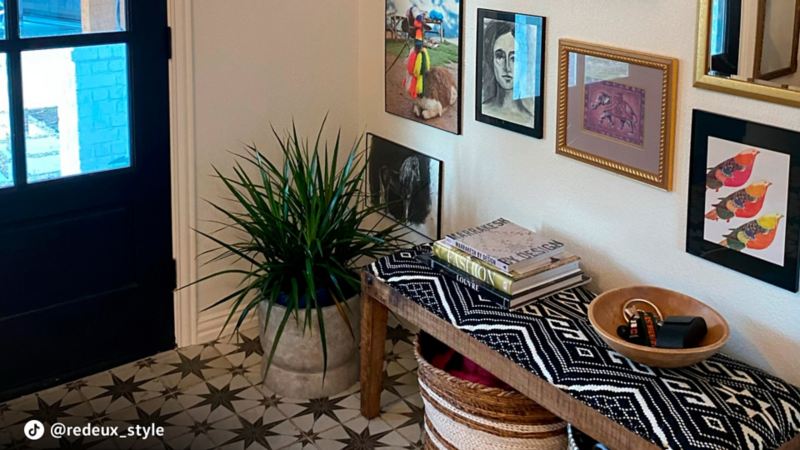 All images courtesy of Sarah Teresinski (@redeux_style).