1
1.

Only drive and park where it is permitted and always stay on provided roads and paths. See owner's manual for important information regarding off pavement use.
DIY: How to give your

vehicle

detailing TLC at home

OCTOBER 25, 2022
Nothing beats the fresh new car smell, and while air fresheners do the trick sometimes, the best way to maintain your vehicle is with regular interior and exterior maintenance. This doesn't mean you have to spend money on frequent car detailing, with these tips from Volkswagen, you can do it yourself! Whether you're a newbie or avid detail DIYer, here are some of the best practices for keeping your car clean and in excellent condition.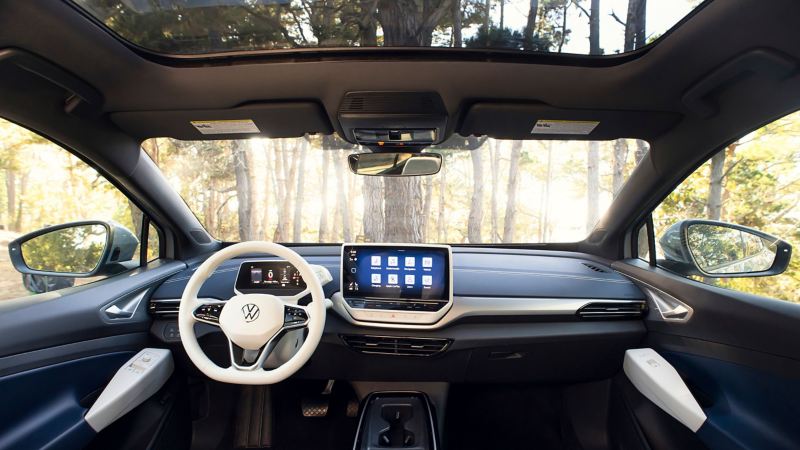 WASHING YOUR EXTERIOR LIKE A PRO: 
Use soft towels: The first step to cleaning your

vehicle

like an expert is finding the right materials to protect the exterior of the

vehicle

. The outercoat of paint on a

vehicle

is very susceptible to scratches and must be delicately cared for. Avoid using bath towels or paper towels because while they may be clean, they are harsh and may scratch your paint. Microfiber towels or mitts are specially designed for car care and are worth the special trip to store.



Use two buckets: Many people do not realize that two buckets are actually needed to clean their car. While you are removing the dirt and debris from your car, it usually ends up back in the bucket when you wet your towel or mitt. This can also damage the exterior of the

vehicle

, specifically the outermost clear coat. Use two buckets: one for removing the dirt and grime from your towel then another for rinsing before wiping the

vehicle

.
Wash from the top to the bottom: It is important to begin every wash at the top or roof of your

vehicle

because most dirt and debris collects on the bottom of the

vehicle

. By starting at the top and working your way down to the wheels and grille, you can avoid wiping the dirt across your

vehicle

's surface as you clean.
Lubricate properly: While it may seem easy to grab a bottle of dish soap that you have on hand, many soaps will actually dry out the seals and coatings that are meant to protect your

vehicle

. Purchasing a soap or shampoo made for

vehicle

maintenance

is always recommended.
Don't wash your car in the sun: While many believe it is best to wash your car on a nice sunny day, you'll be surprised to learn that the heat from the sun can damage your

vehicle

's outer clear coat. Try to avoid letting your

vehicle

dry naturally and stick with microfiber towels or mitts.
Leave paint correction and buffing to professionals: Using a machine to polish your car may be enticing but like towels, if used incorrectly, it can cause more harm than good. Risks include taking off paint, discoloring parts of the

vehicle

or scratching the surface. It is best to consult a

professional

at your local

Volkswagen

dealership before using.
Lastly, wash often: Ideally, drivers should try to wash their car every other week to avoid permanent damage to the exterior of their

vehicle

. This may vary based on how much you drive and the climate you drive in – drivers may

experience

heat and dry air; others may drive in snow and freezing temperatures. The best way to ensure your car keeps that new-car-look is by conducting regular cleanings. 
KEEPING YOUR INTERIOR IN TIP-TOP SHAPE: 
Interiors are often overlooked when it comes to detailing but should still be regularly maintained. Many people regularly clean their homes by vacuuming, dusting, mopping, wiping down surfaces and cleaning towels and sheets. The same should be done with a car interior. Dust and debris collect in a vehicle just like it does in your home.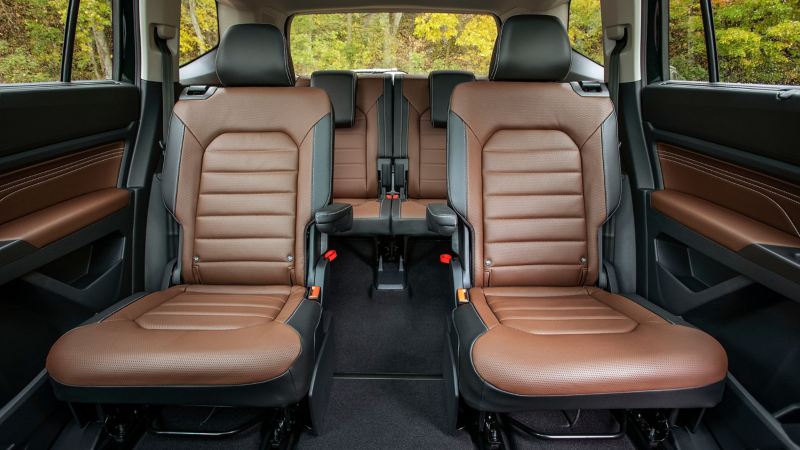 Interior

maintenance

is incredibly simple:
A microfiber towel and water go a long way: Interior

maintenance

can be as easy as regularly using a microfiber towel and water to wipe down areas that are frequently touched or used. Areas like the steering wheel, door handles, shifters and seat belts. If you need a cleaning solution, avoid using a household cleaner that may damage the leather and opt for purchasing a product specially made for

vehicle

interiors.