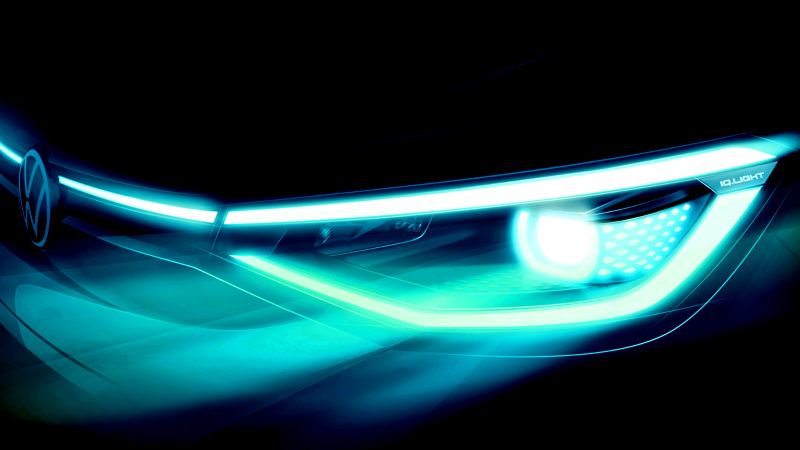 Everything you wanted to know about EVs (but might be afraid to ask)
The electric revolution is upon us. The Volkswagen ID.4 electric SUV, launched in 2021, is part of a worldwide strategy to deliver millions of electric vehicles to help combat global climate change.
Electric vehicle owners know the joys of driving and owning a battery-powered model. But for those who are on the fence about whether an electric vehicle may be right for them, Volkswagen has developed this Q&A to tackle everything you need to know, and a few things you might be afraid to ask.
Why should I buy an
electric

vehicle

?


Electric vehicles have zero direct emissions from driving and can help reduce carbon dioxide emissions compared to traditional vehicles. Researchers suggest that there may be no way to combat global warming without millions of electric vehicles worldwide. They're fun to drive and quiet on the road, plus you can recharge them at home. They are also far more efficient at using energy compared to liquid fuel vehicles, which waste about two-thirds of their fuel as heat and friction.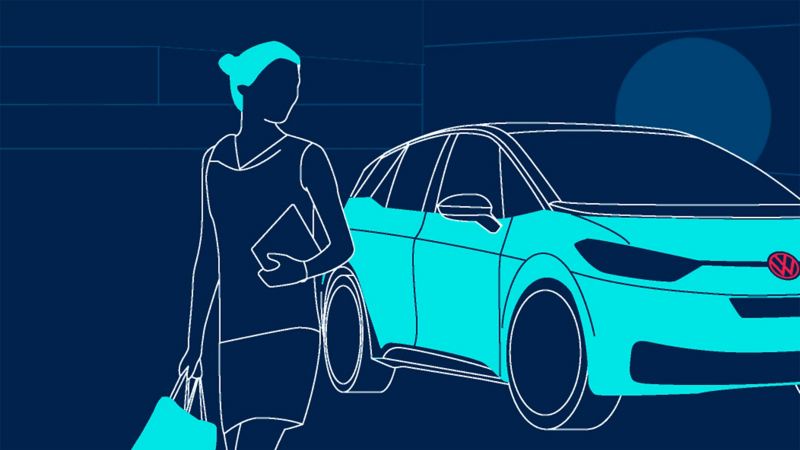 EV people say driving one is fun. What's so fun about it?
It's the very nature of electric driving. Your gas-powered engine makes its maximum torque and horsepower when it revs up to a few thousand revolutions per minute. An electric motor makes its maximum torque the instant it begins spinning, and it makes for a great driving experience. The last generation Volkswagen e-Golf was as quick to 30 mph as the same-generation Volkswagen GTI, even though the GTI had nearly 100 horsepower more than the e-Golf.⁠
The ID.4 comes in rear-wheel-drive and all-wheel-drive versions, with 201 hp in rear-wheel drive and about 300 hp in all-wheel drive form. The Volkswagen electric vehicle chassis locates the battery at the bottom of the car, giving it a low center of gravity designed for better handling. All Volkswagens offer engaging vehicle dynamics and that can get even better in the Volkswagen EVs.
Oh, and it's quiet to drive – there's no engine noise or exhaust.
Do
electric

vehicles cost more or less than comparable internal combustion engine vehicles?

Electric vehicles typically have higher MSRPs than comparable gas-powered vehicles due to the expense of batteries. That said, many electric vehicles, including the Volkswagen ID.4, may qualify for Federal or state government incentives, such as a potential U.S. federal income tax credit of up to $7,500. They can also be cheaper to run, as the cost of charging is generally lower than the cost of gas to drive a comparable distance. Plus there are fewer parts that need servicing (i.e., no more oil changes), which can result in lower scheduled maintenance costs. Depending on how long you own the car and how much you drive, these lower costs may help offset an EV's initial higher purchase price.⁠

Volkswagen's strategy to make electric vehicles for millions involves driving down the cost of the components, including batteries, by building EVs at a global scale. The Volkswagen ID.4 has a starting MSRP of $40,760⁠  for the 2022 ID.4 Pro rear-wheel-drive model, and with a potential federal income tax credit, the ID.4 compares favorably with a high-end Tiguan.