Volkswagen

Jolts SXSW 2022 to Life with the ID. Buzz Public Debut

APRIL 7, 2022
3 minute read

APRIL 7, 2022
3 minute read
This March, Volkswagen spent the opening weekend of SXSW 2022 introducing the next step in achieving the company's goal of Way to Zero, showcasing the brand-new ID. Buzz electric vehicle to journalists, colleagues and consumers alike.
It was a momentous occasion, as Dr. Herbert Diess, Chairman of the Board of Management at Volkswagen Group, made a special appearance from Germany to join Scott Keogh, President and CEO of Volkswagen Group of America, in the official public debut of this electrified spiritual successor to the brand's iconic Microbus.
The ID. Buzz featured at SXSW will come onto the market in Europe this year and offers a glimpse into the look and feel of the upcoming U.S. version that will be unveiled in 2023 and hit the market in 2024.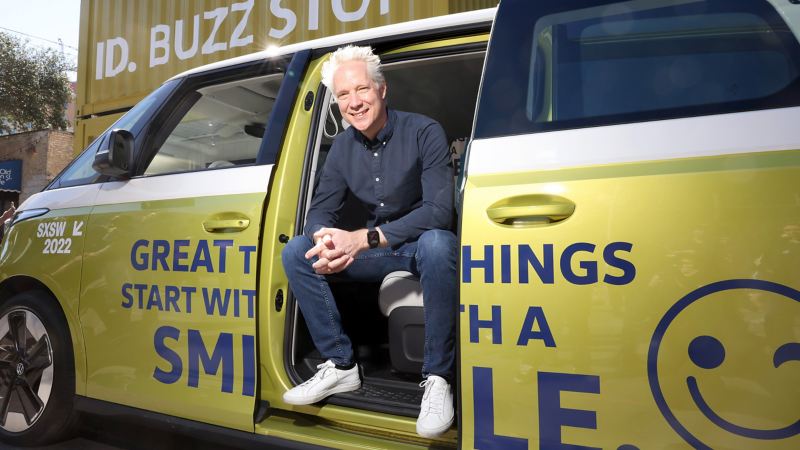 A select group of media not only had a first look at the vehicle but also had an opportunity to ride along in the ID. Buzz and speak with key members of the Volkswagen leadership team about this amazing moment.
There were also older guests in attendance, including the predecessor to the ID. Buzz, the Type 2 VW Microbus. These two iconic vehicles were showcased side-by-side to celebrate Volkswagen's rich heritage and highlight the evolution of Volkswagen. A first-generation Volkswagen Beetle was also on display for those interested in VW heritage to check out in-person.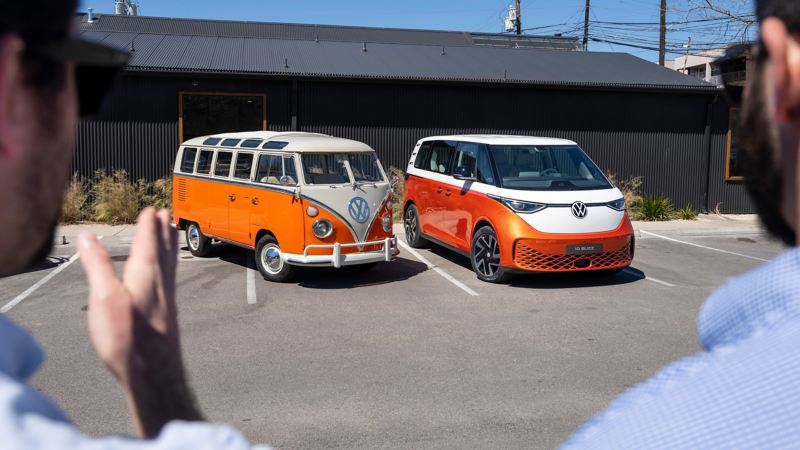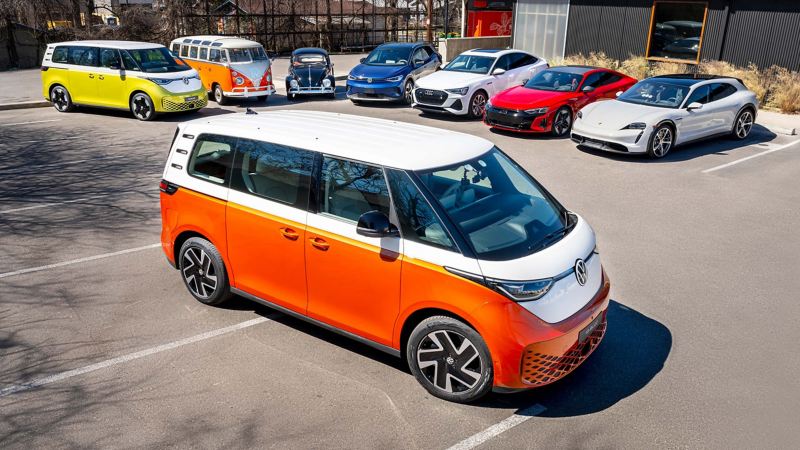 Guests were introduced to innovative technology of the ID. Buzz at VW's ID. Buzz Stop. This tech will quickly define VW's all electric line and the future of mobility as a whole.
For instance, the European version of the ID. Buzz will feature bidirectional charging, allowing users to both charge their vehicle and use their vehicle to provide power to a home generator, or maybe even public infrastructure, in the future. Guests also learned about new driver assistance features, such as Park Assist Plus with Memory function as well as an autonomous pedestrian alert system that will initiate braking in an emergency.
The features and specifications above apply to European models; details for the U.S. version will be available closer to launch.
At Volkswagen, we believe that great things start with a smile, as seen in the front façade of our newest superstar. As a pioneer of the future of electrification, both in America and abroad, we feel sure the ID. Buzz will bring a smile to the faces of every Volkswagen consumer.
To learn more about the ID. Buzz, please visit our website for details and to sign up for updates. And, to see behind the scenes footage, as well as a comprehensive look at the ID. Buzz, watch the video below about VW's time at SXSW 2022.
Volkswagen

ID. Buzz at SXSW