The long

journey

of EVs, from Elektro Bus to

Volkswagen

ID.4 EV and beyond
The all‑electric VW ID.4 SUV marks the culmination of nearly five decades of work by Volkswagen exploring how to make electric vehicles accessible worldwide. From early experiments to thought-provoking concepts, each project pushed the boundaries of available technologies. Here's a look back at VW vehicles that paved the way for an EV future.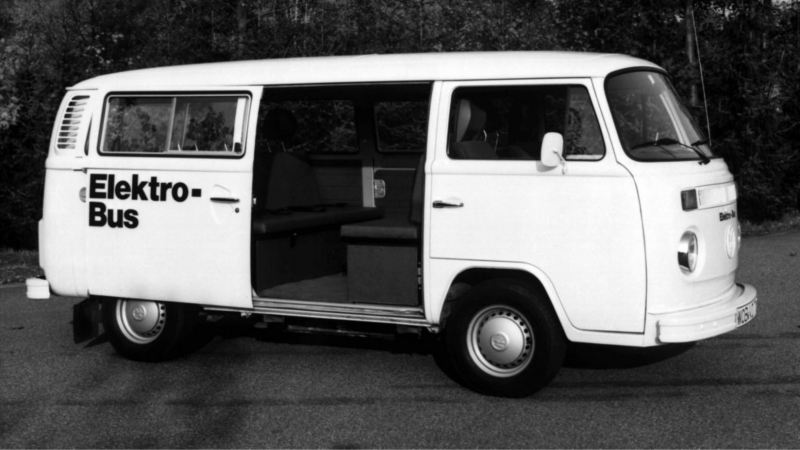 1972: Elektro-Bus/Elektro-Transporter
In the early 1970s, soaring oil prices and fuel shortages prompted Volkswagen to explore alternative powertrains. An 11-person team developed a battery system that would power Volkswagen's first all‑electric concept vehicle – the Elecktro Bus – at the Centre for Future Research in Wolfsburg, Germany.
The 1972 Bus – which had a short production run of about 120 vehicles – was powered by heavy, low-capacity lead-acid batteries. Like most modern EVs, the battery pack was located on the vehicle floor in the center of the chassis, necessary given its size and 1,847-lb. weight. Unlike today, however, its range was a mere 25 miles, and top speed was only 43 miles per hour.