Four tips to keep your

Volkswagen

beach-ready all summer
June 28, 2022
3 minute read
June 28, 2022
3 minute read
Summer's here and there are few greater pleasures than taking a trip to the beach to help beat the heat. And taking just a little time to gameplan on how to make a VW ID.4, Atlas or Tiguan beach-ready can help maximize fun in the sun while protecting your car from sand, sun and other road trip elements. Here are four ways to prepare the car ahead of the next beach trip:
1. Ensure your car's maintenance is up to date
Regularly scheduled maintenance is important to help keep your VW operating in optimal condition. Before hitting the road, check to ensure the following elements have been recently addressed:
A/C and Heater inspection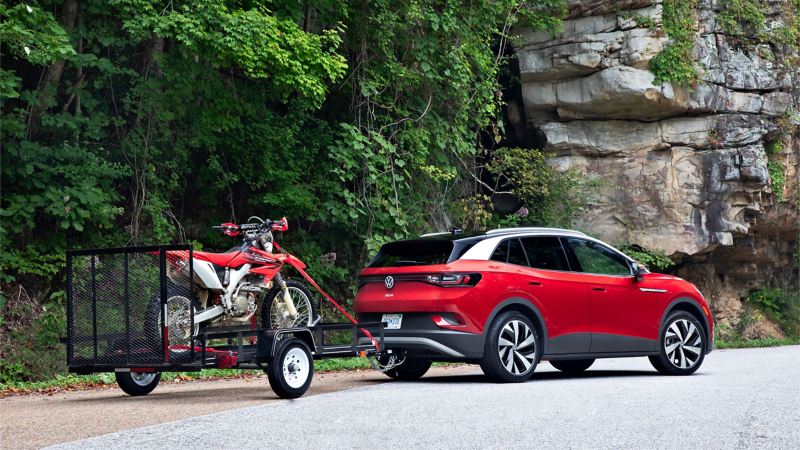 2. Protect & equip the exterior 
Getting beach gear into and onto your car can be a feat, especially when planning to surf, paddle board or kayak. Thankfully, VW SUV models have options: Base carrier bars⁠ provide secure rooftop foundations for transporting gear and support any number of add-ons. For example, a kayak holder⁠ can be installed for the Atlas or a cargo box⁠ for the Tiguan. For the ID.4, a hitch-mounted bike rack⁠ can accommodate fat-tired mountain bikes and sleek road bikes for exploring coastal cliffs or cycling among the sand dunes.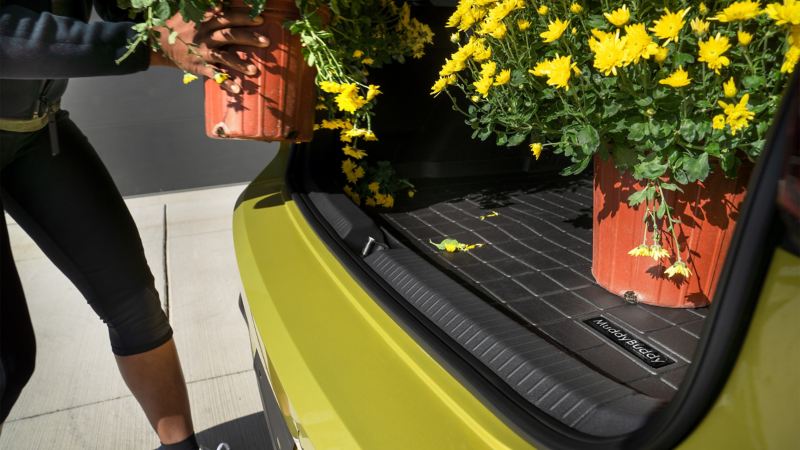 3. Protect & equip your interior 
The beach is a blast, but its memories can be messy. From sandy feet and wet towels to melting ice cream cones, keeping the car clean can be a challenge. Rear seat covers  for the ID.4 help prevent sand and seawater from being tracked in by children or four-legged friends. MuddyBuddy trunk  and floor liners for the Atlas and the Tiguan help protect against spilled beverages and BBQ grills. With these accessories, there'll be less worrying about stains or scrapes—leaving more time to focus on fun in the sun.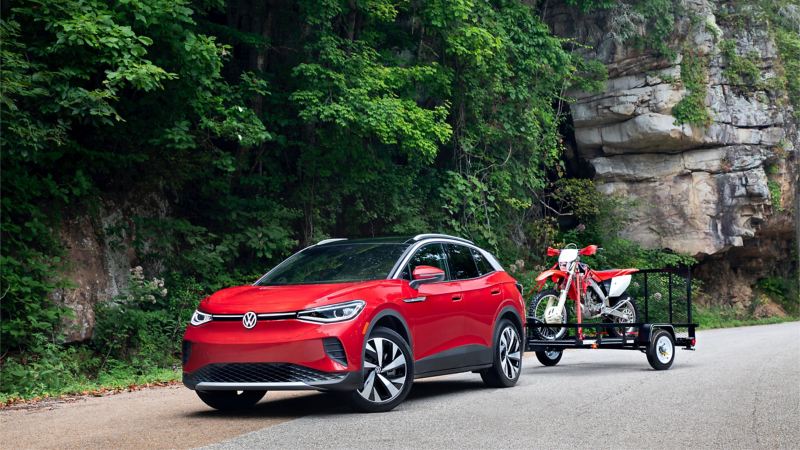 Prepare the car for the sunshine & heat
Too much sun can dampen anyone's day, so it's a good thing Volkswagen vehicles are designed to help keep everyone inside cool. The ID.4, Atlas, and Tiguan are all available with ventilated seats and moonroofs—perfect for keeping you comfortable and improving air flow. In addition, VW offers a 5-piece set of rear sunshades that help keep the car seats and steering wheel cooler.
As summer settles in, Volkswagen is here to help shuttle everyone to the beach, in order to enjoy its beauty, spontaneity, and cooling effects. Whether it's cruising down coastal highways or lounging and cooking out on the sand, the Volkswagen ID.4, Atlas, and Tiguan are all perfectly equipped to make every beach excursion a breeze.