4 ways

Volkswagen

helps you drive carefree
With all the commitments and responsibilities of daily life, you've got enough on your plate already. That's why Volkswagen is helping to ensure that you get all of the enjoyment from your driving and ownership experience, with fewer worries.
Owners of most model-year 2020 and beyond Volkswagen vehicles have access to a comprehensive suite of products and services called Carefree Coverage, ⁠ all designed to minimize expenses, hassles, and inconveniences in everyday driving.
Discover four ways Carefree Coverage helps to make the Volkswagen ownership experience a breeze.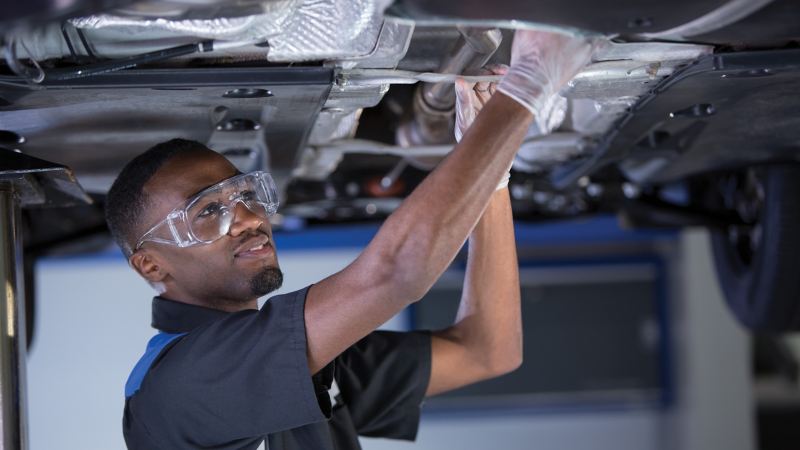 Scheduled Carefree Maintenance for the first two years or 20,000 miles at no additional charge
When you visit your local Volkswagen dealer for your initial maintenance appointments, you can leave the credit card at home. Most model-year 2020 and beyond Volkswagen vehicles come standard with Scheduled Carefree Maintenance, which includes manufacturer-recommended maintenance intervals for two years or 20,000 miles, whichever occurs first. ⁠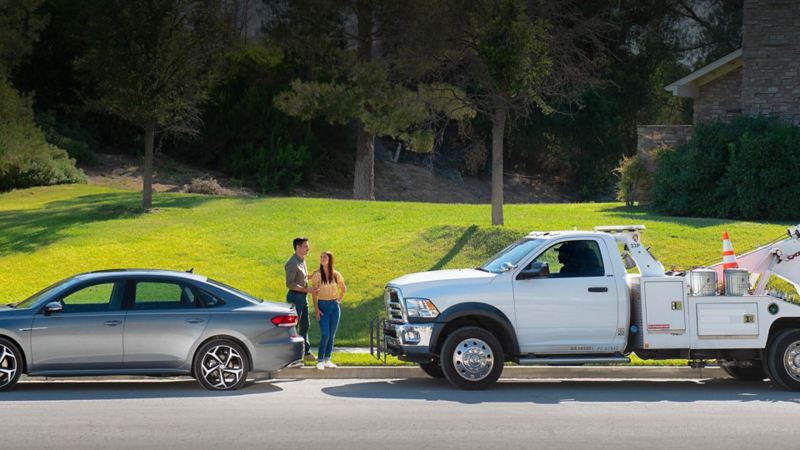 Roadside Assistance 24/7
Should the unexpected happen, you'll have less worry about getting stranded. Just add this number to your phone: 800.411.6688. It's the contact for VW Roadside Assistance, available to you 24 hours a day, 7 days a week. ⁠
Roadside Assistance covers services such as towing (including, if necessary, a direct tow to the VW Certified Collision Repair Facility nearest you, at no charge), battery jump start, flat-tire service, lock-out service, fuel delivery service, and trip interruption coverage where warranted.
All new Volkswagen passenger vehicles sold in the United States and Puerto Rico are eligible for Roadside Assistance coverage for three years or 36,000 miles, whichever occurs first. Certified Pre-Owned vehicles receive additional coverage beginning with the expiration of the original coverage or sale date of the Certified Pre-Owned vehicle, whichever is greater. ⁠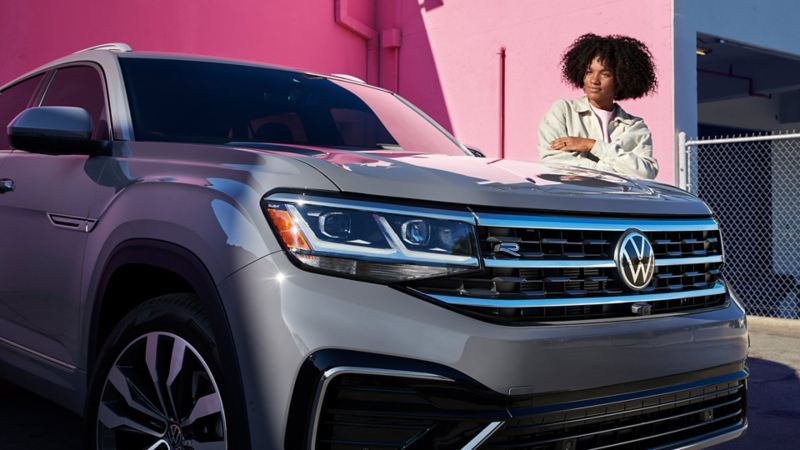 New Vehicle Limited Warranty coverage for four years or 50,000 miles
Your Volkswagen is built for reliability. However, should issues arise during the course of normal usage, know that you're covered by the New Vehicle Limited Warranty. Model-year 2020 and beyond Volkswagen vehicles offer a bumper-to-bumper New Vehicle Limited Warranty for four years or 50,000 miles, whichever occurs first. ⁠