Sustainability and Community:
For the future. For everyone.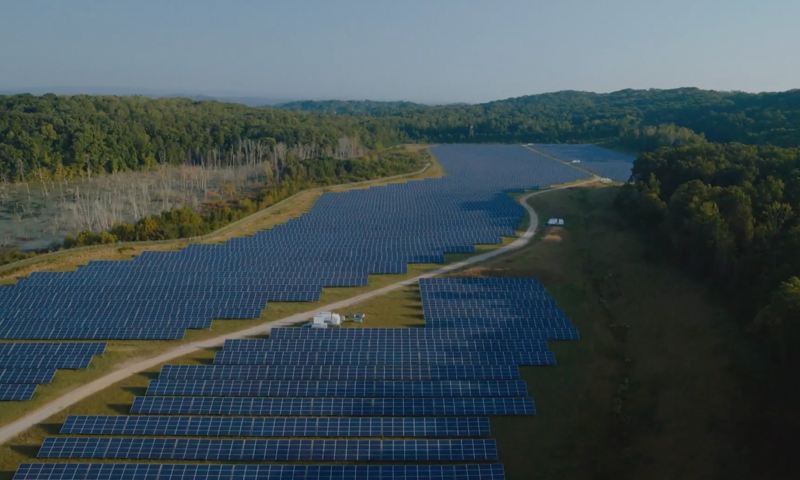 Sustainability
Every mile counts on the road to carbon neutrality. We're committed to increasing our use of renewable energy and reducing our carbon footprint.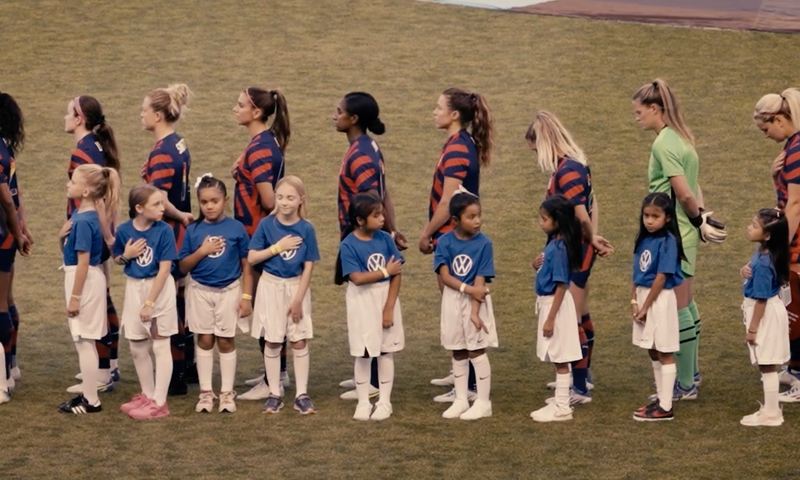 Community
We see citizenship as a verb. That's why we aim to play an active role in making every community safer, smarter, and more fun to live in each year.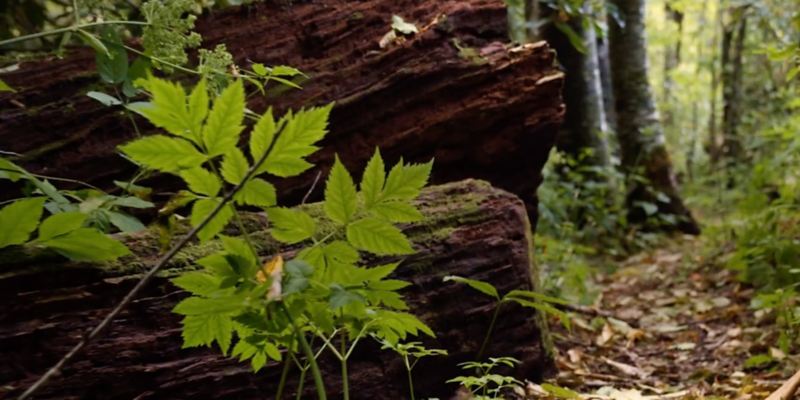 "We are committed to working toward minimizing environmental impacts and creating positive ones on society."


Volkswagen

Group of America Board of Directors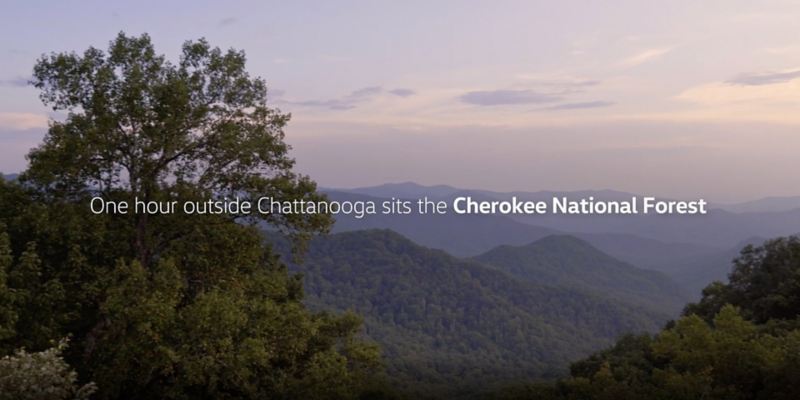 "We are committed to working toward minimizing environmental impacts and creating positive ones on society."


Volkswagen

Group of America Board of Directors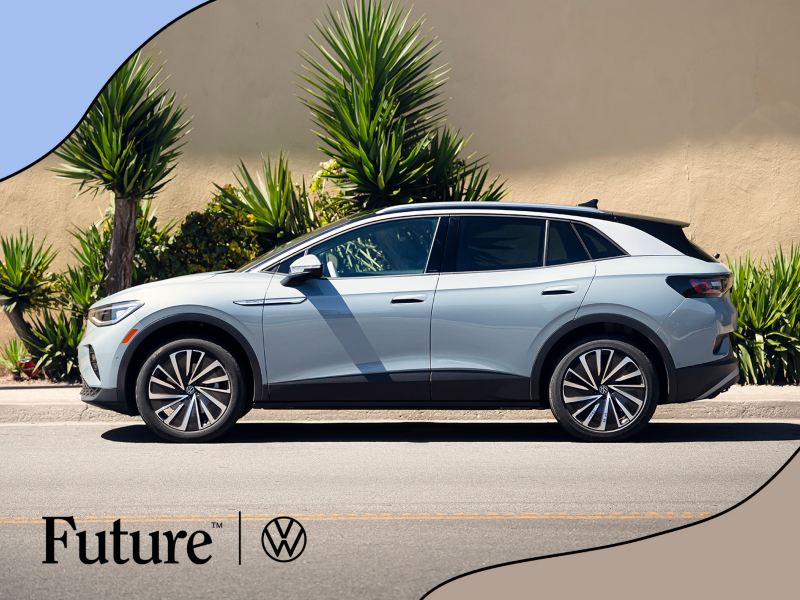 Use Future to estimate how many tons of carbon you can save by driving an ID.4
The EV Calculator powered by Future estimates how many tons of carbon emissions⁠ you can save by electrifying your ride and driving an ID.4.
On the Road Toward a Better Future
"What Fuels You" Road Trip: Episode 4
On Episode 4 of "What Fuels You," Erika Gilsdorf travels to the VW Assembly Plant in Chattanooga, to meet with Kaye Fiorello, Environmental Compliance Specialist. Kaye shows her some of the sustainability-focused projects led by Volkswagen on the grounds. From the sprawling on-site solar field to the 50 sheep who trim the grass, this plant is working towards a more sustainable future.
Powering Tomorrow With Yesterday's Batteries
To make electric vehicles more sustainable, we need to close the loop at the end of their life. That's why Volkswagen is collaborating with Redwood Materials to help create a circular supply chain for EV batteries. With Redwood's help, end-of-life batteries from VW's electric vehicles can be recycled and refined into critical components that can be used by battery manufacturers in new batteries.

Redwood's technology aims to recover more than 95% of the critical minerals and rare earth elements from batteries such as nickel, cobalt, lithium, and copper and remanufacture them into the anode and cathode components essential for making new batteries. These materials can then be reintroduced into the supply for U.S. manufacturers to make batteries for new EVs and energy storage products.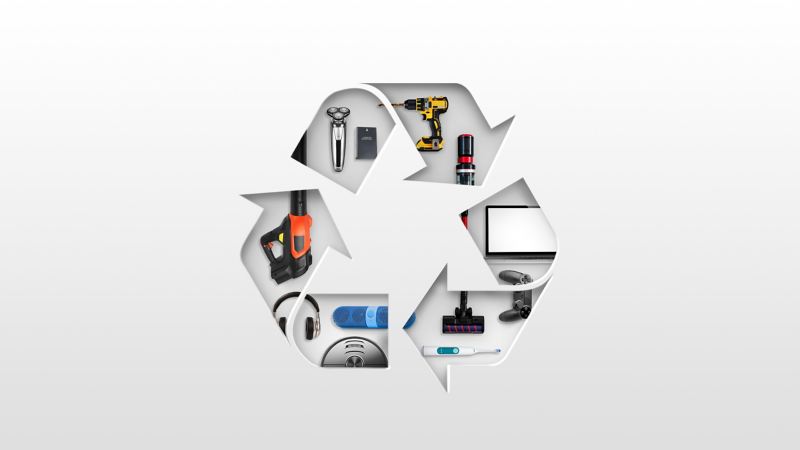 Your old lithium-ion batteries and rechargeable devices can be recycled as well! Whether from a cellphone or an electric vehicle, lithium-ion batteries contain the same recyclable material. Drop-off your old devices - such as cell phones, tablets, electric toothbrushes and more - at a participating Volkswagen dealership,⁠ and we'll send them to Redwood's facility to be recycled and refined into new battery material.
We're proud to support those who make a positive impact on society and the world at large.
NEGU® (Never Ever Give Up)
After her cancer diagnosis in 2011, eleven-year-old Jessie Rees made it her mission to fight the disease with more than medicine. The result was Jessie's creation and legacy: one-of-a-kind handmade care packages known as JoyJars. VW collaborated with NEGU for Childhood Cancer Awareness Month, delivering JoyJars to children battling cancer. To this day, Jessie's NEGU message has become a global inspiration of encouragement, spreading hope and joy among those who need it most.
Serving over 13,000 students at 311 public and charter schools in 12 major cities, America SCORES inspires urban youth to lead healthy lives, become more engaged students, and have the confidence and character to make a difference in the world. VW donated ad space to America SCORES because of their devotion to uplifting communities through soccer, service, and art.
VW and USMNT player, Walker Zimmerman celebrate Pride Month by supporting You Can Play Project. This community of LGBTQ+ allies work together to amplify You Can Play Project's mission to create a safe and inclusive environment for all athletes, regardless of their sexual orientation or gender.
A partnership that's Anything but Ordinary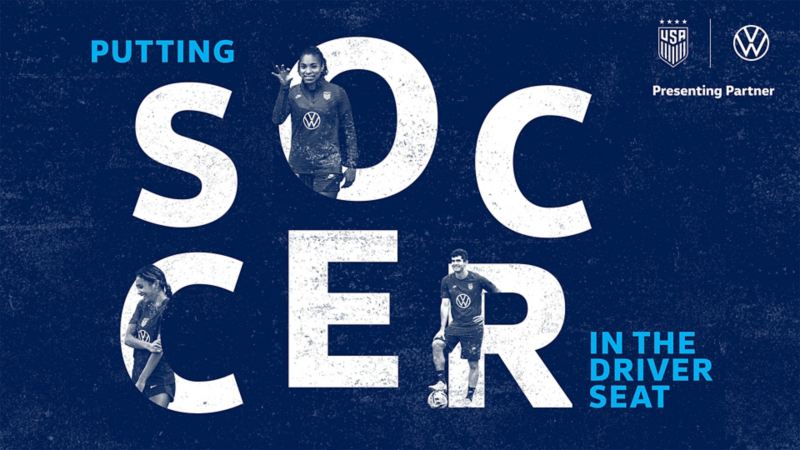 Volkswagen believes that soccer has the ability to unify people, drive change and create a better every day. That's why we're the proud Presenting Partner of U.S. Soccer. Together, we're celebrating and elevating soccer culture, enhancing the fan experience, and helping build the next generation of players and fans by hosting soccer clinics for kids across the country. After all, we believe soccer should be a more inclusive sport for everyone. 

We also believe in celebrating the bond between the players on the field and those cheering them on across the world. That's why the U.S. Soccer Women's Team has launched its new #WeBelieve campaign, presented by VW. You can show your support by submitting a message of encouragement below.