What you need to know about making the switch to

electric

.
Going electric isn't a sacrifice anymore. From the styling of the vehicles themselves to charging access options, it's an exciting moment for mobility. And the future of electric vehicles is here with the Volkswagen ID.4 electric vehicle. Learn more about the latest EV technology, the near-instant torque and acceleration, cost savings, charging options and more. You have questions about moving to electric mobility. We have the answers.
Intro to Electric Vehicles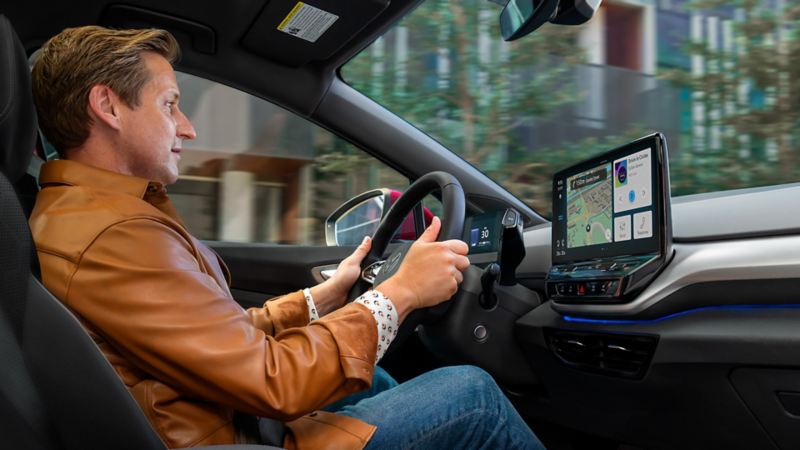 Why switch to an

electric

vehicle

?

It's an exciting time to be considering an electric vehicle, as new EV models from Volkswagen and other automakers hit the market with a level of style, comfort, and practicality that was once solely the domain of gas-powered vehicles.
How do

electric

vehicle

batteries work?

The battery system in an electric vehicle may be a distant cousin to the one in your smartphone, but it packs a lot more power and serves a very different purpose.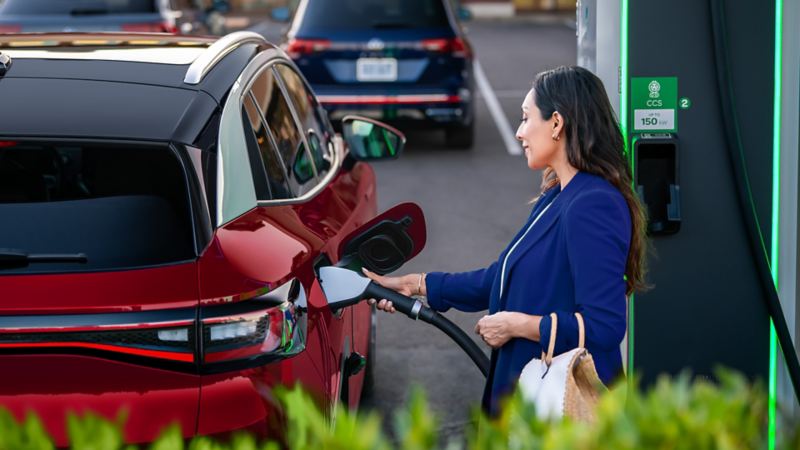 Home sweet home charging.
Introducing Take it EV Lease by Volkswagen Credit.
Thinking about going electric? Here's your electric vehicle starter pack. This 3-in-1 financing package⁠ by Volkswagen Credit gives you the opportunity to lease a Volkswagen ID.4 through Volkswagen Credit, ⁠ finance a Level 2 HomeStationTM Charger from Electrify America, ⁠ and finance up to $1000 toward charger installation by Qmerit—a company offering a nationwide selection of certified installers. ⁠