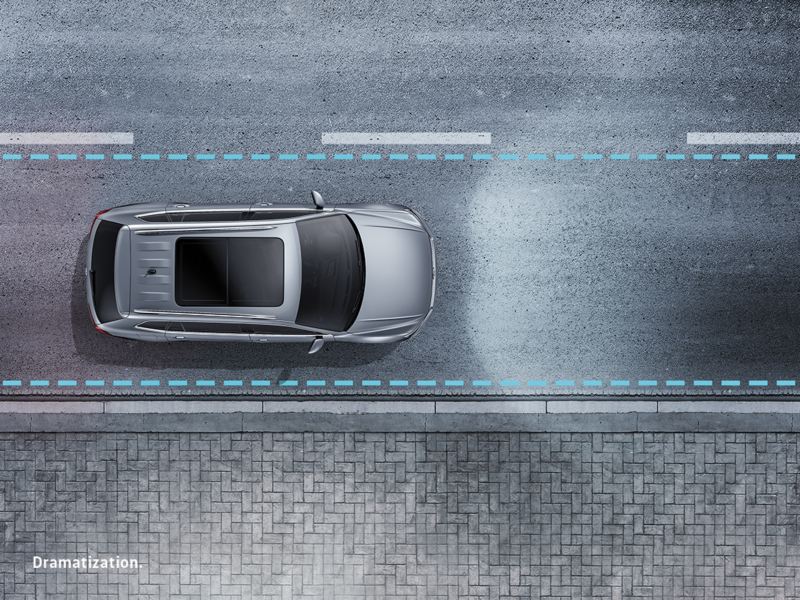 Lane Assist
When moving above 37 mph, the available Lane Keeping System (Lane Assist) can sense if you start to drift into another lane without using the turn signal. Within the limits of the system, Lane Assist can help keep you in the current lane when lane markings are detected.⁠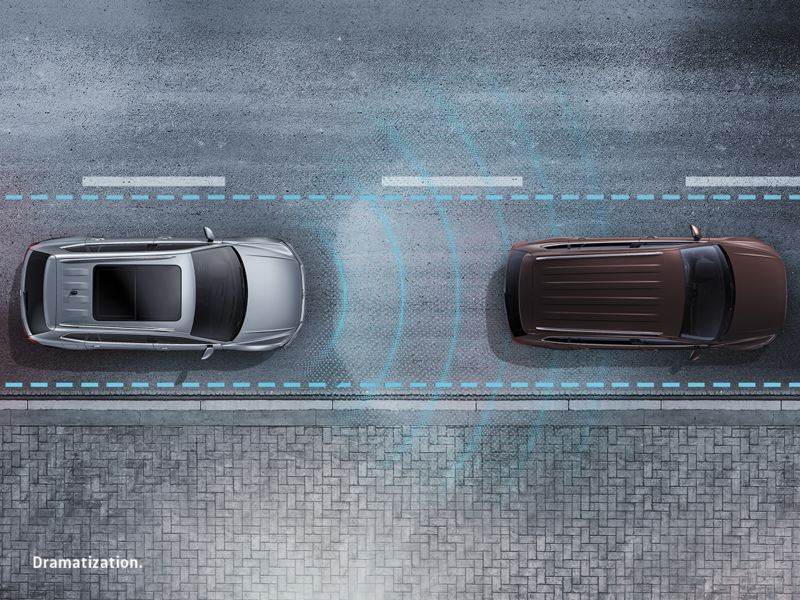 Front Assist
The available Forward Collision Warning (included in Front Assist) system can help monitor traffic and can alert you acoustically and visually to a potential rear-end collision with the vehicle moving ahead. If it senses that a collision is imminent, Autonomous Emergency Braking (included in Front Assist) can support the driver with increased brake pressure or, if the driver does not react at all, it can apply the brakes automatically. The Pedestrian Monitoring (included in Front Assist) feature can warn of pedestrians crossing in front of the vehicle and, under certain circumstances, can brake automatically to help mitigate the outcome of a collision with a pedestrian if the driver doesn't respond to the warnings.⁠


Adaptive Cruise Control (ACC)
Available Adaptive Cruise Control (ACC) helps the vehicle maintain a preset speed and distance from the car in front of you. When activated, if the car in front of you speeds up or slows down, the sensors can detect the change and your car follows suit up to the preset speed and/or preset distance.⁠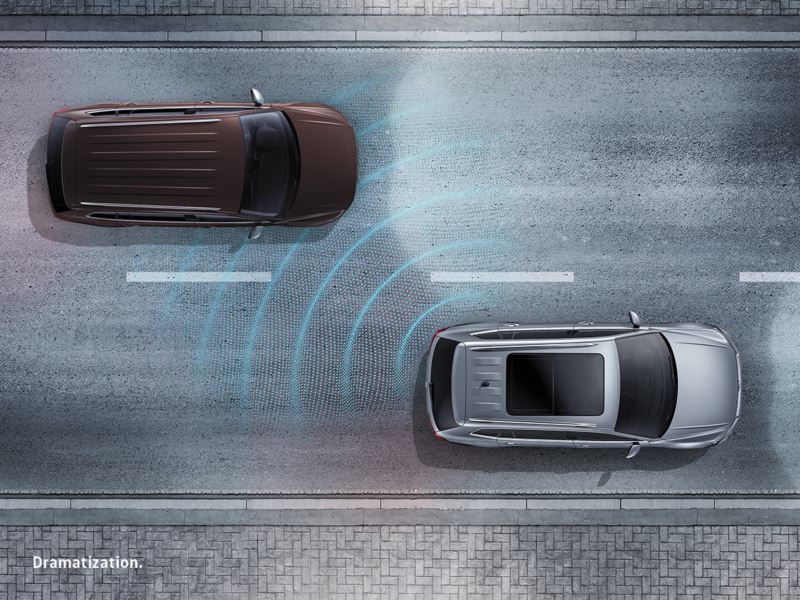 Active Blind Spot Monitor
Available Active Blind Spot Monitor is a feature that can sense what you might miss. If you attempt to change lanes, Active Blind Spot Monitor can help alert you to other cars that may be in your blind spot. The Active Blind Spot Monitor can also counter-steer within the limits of Lane Assist to help keep you in your lane if you attempt to change lanes when a vehicle is in your blind spot.⁠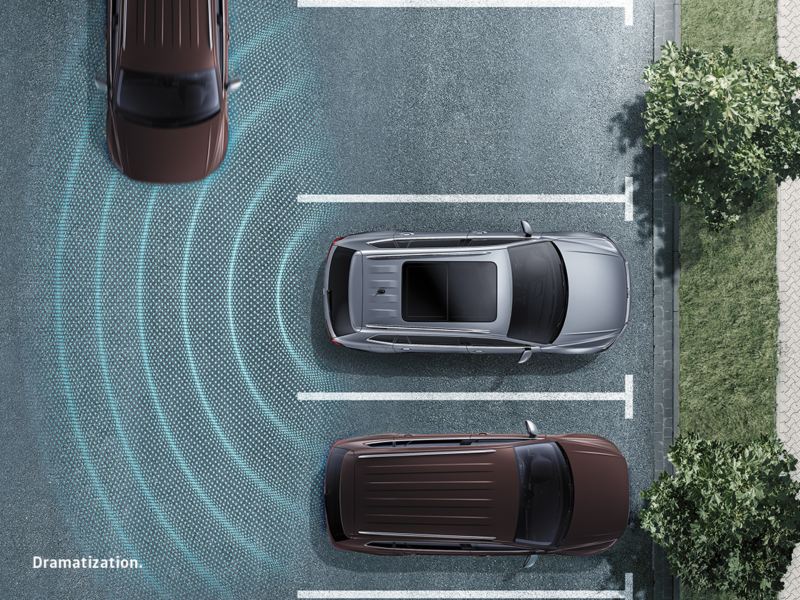 Rear Traffic Alert
Available Rear Traffic Alert comes in handy when you're backing up. It has sensors that can alert you to detected vehicles crossing in your path when in reverse and can even help brake the vehicle if needed.⁠


Emergency Assist
Available Emergency Assist can determine if a driver is no longer able to operate their vehicle by monitoring steering wheel activity and, after numerous alerts, is designed to bring the vehicle to a controlled stop if driver is non-responsive.⁠


Travel Assist
Welcome to an easier commute. Available Travel Assist is a hands-on semi-autonomous driving assistant that can support you with steering, accelerating, and braking within your lane while you keep your hands on the steering wheel. Using a camera and sensors, it keeps you centered in your lane, and maintains your preset distance from the vehicle ahead but can also work without a vehicle in front of you.⁠