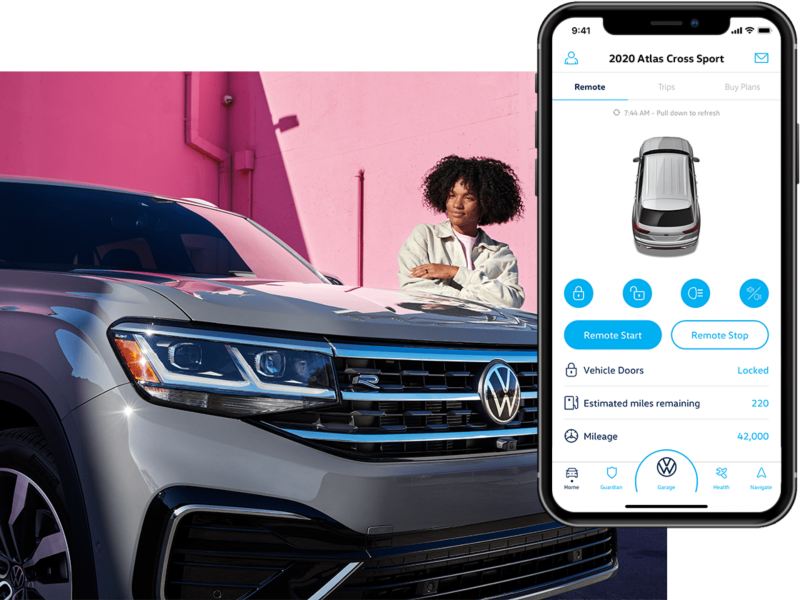 VW Car-Net Remote Access:⁠ Remote Commands
You can control your car when you're next to it or miles away. Remote Start the engine (if equipped)⁠, lock and unlock the doors⁠, honk the horn, flash the lights, and more - right from the app. Plus, you can sync your Car-Net app with your Alexa to simply say remote commands at home.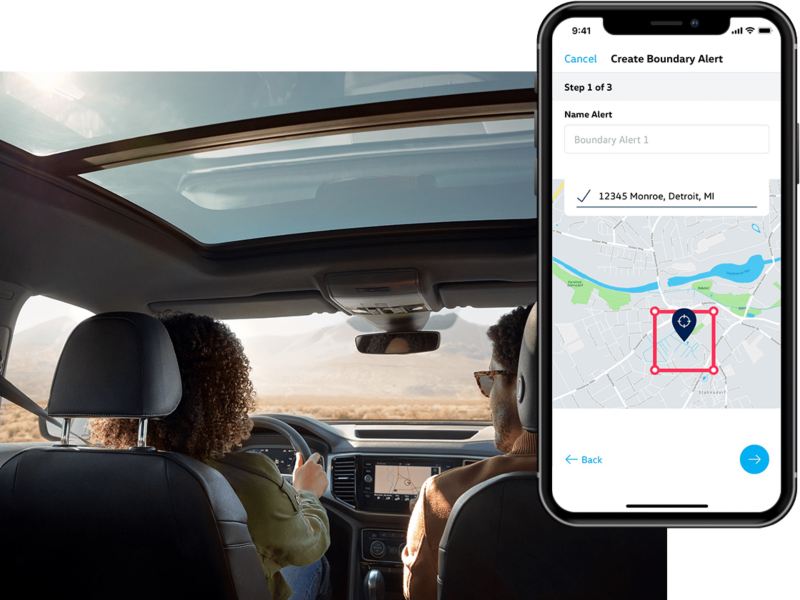 VW Car-Net Remote Access:⁠ Family Guardian Alerts⁠
Help keep tabs on your car when others take it for a drive, with custom boundary, speed, curfew, and even valet alerts.⁠


VW Car-Net Remote Access:⁠ DriveView
By enrolling in DriveView⁠, customers may be eligible to receive discounts on auto insurance and get a DriveView score and other driving data. It won't cause your current insurance rates to increase.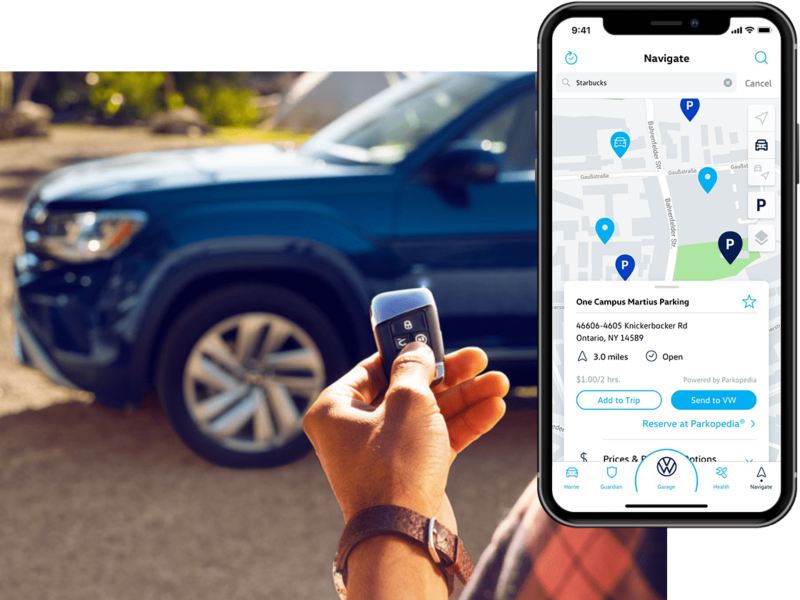 VW Car-Net Remote Access:⁠ Parking Info
You can find where you parked, powered by Parkopedia®⁠. The popular off-street parking app's information is integrated directly into your Car-Net app.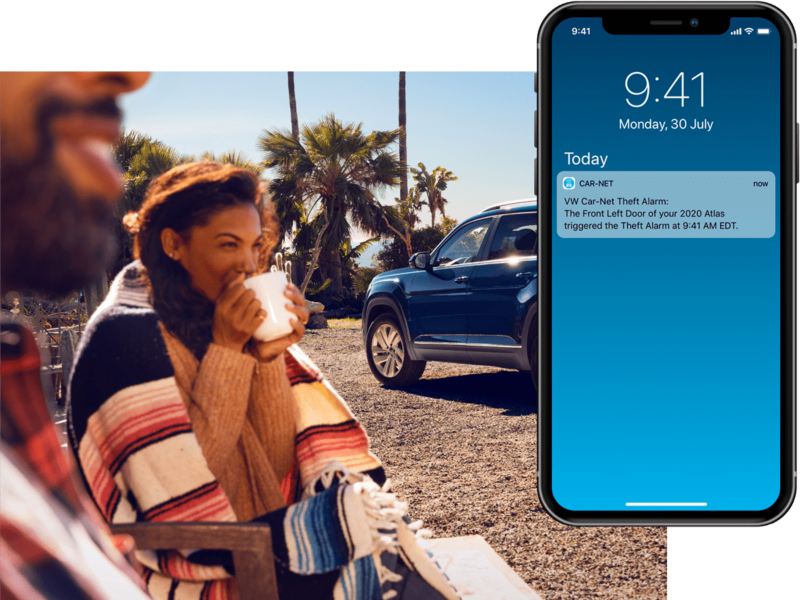 VW Car-Net Safe & Secure⁠
Drive with confidence, knowing we're here for you when things don't go quite like you planned. Anti-Theft Alerts⁠, Automatic Crash Notifications⁠, Emergency Assistance⁠, Roadside Call Assist⁠, Information Assistance⁠, and a Stolen Vehicle Locator⁠ service can give you peace of mind, whether you're near your VW or away from it.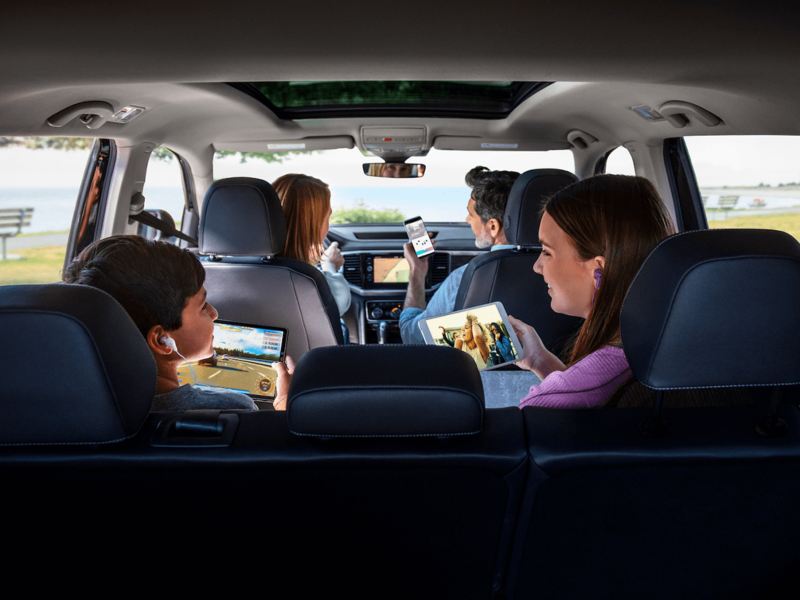 VW Car-Net Hotspot
Get the most out of your Volkswagen vehicle by activating your in-vehicle Wi-Fi Hotspot⁠ and help keep your passengers entertained on up to four Wi-Fi-enabled devices, perfect for those long car rides. Just add your vehicle to your existing Verizon or T-Mobile data plan.